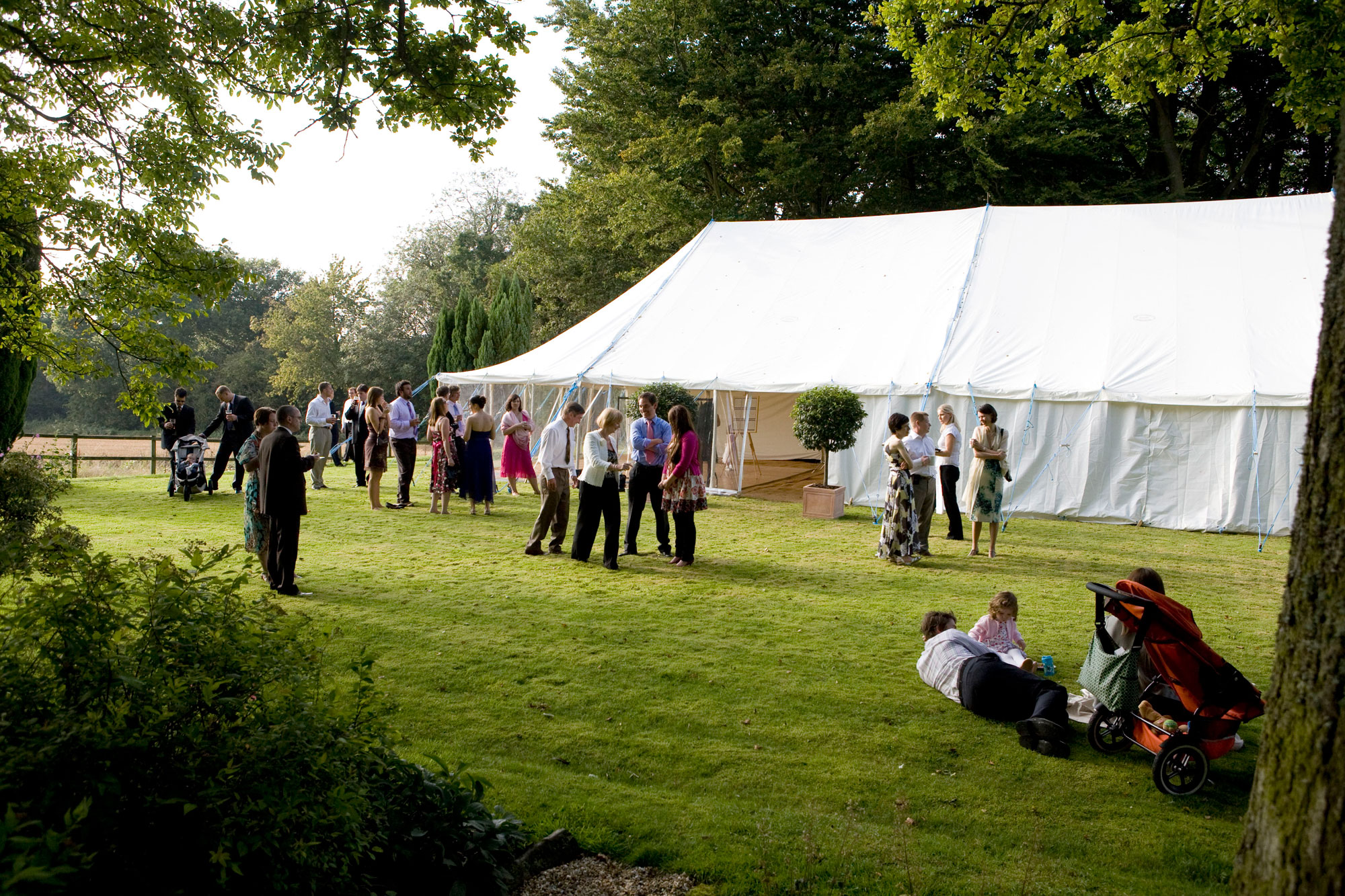 Traditional
Traditional marquees go under a number of names, pole tents, soft tops, (not to be confused with big tops or circus tents), or guyed marquees.
Giant structure
Generally defined as large span aluminium frame or tensioned pole tents that are in excess of 25m wide. These are considered specialist structures.
Stretch tent
Funky shapes in a wide variety of colours characterise stretch tents which use a special technical fabric that is stretchy but also provides structural stability.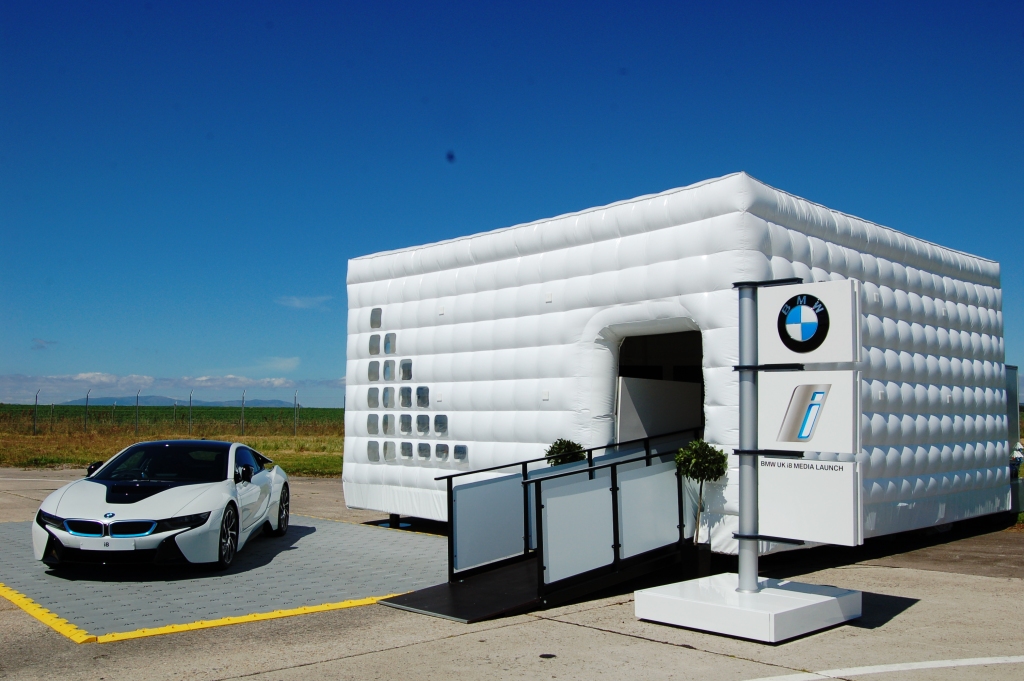 Inflatable tent
Inflatable tents use air to support the structure. Primarily used in the corporate market, they are highly customisable and capable of being branded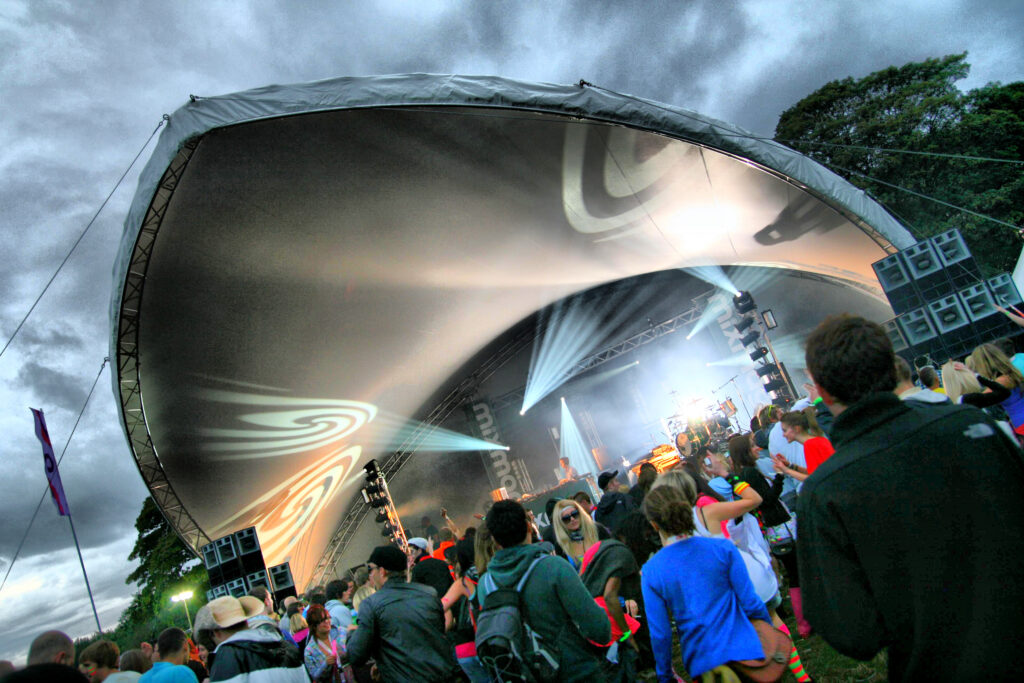 Saddlespan
Some people describe a Saddlespan tent as looking like a pringle crisp. They are available in different sizes and can be linked in a variety of ways to create large and interesting structures.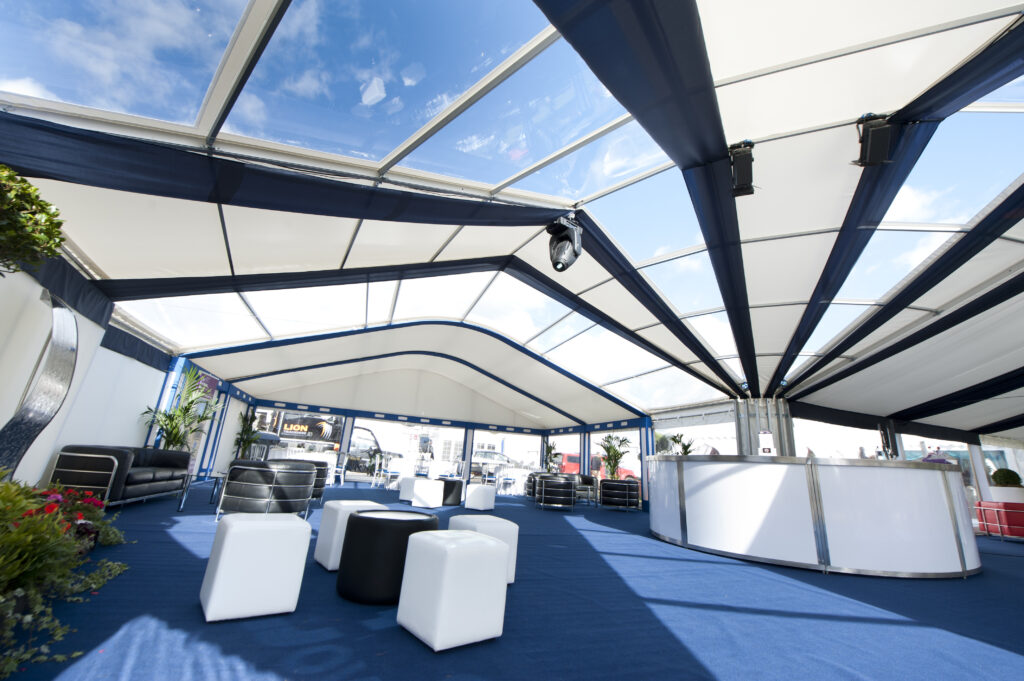 Frame marquee
Where a semi rigid frame provides the structural stability, mostly use synthetic fabrics as a covering so as to avoid the problems created by shrinkage and expansion of natural fibres.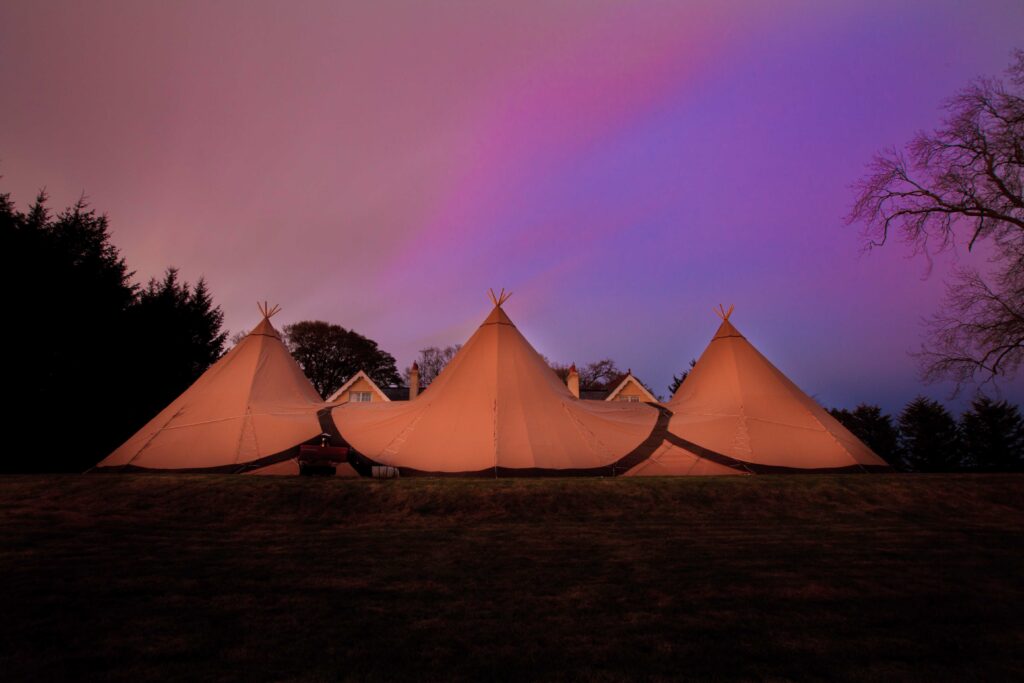 Tipi
Giant, linkable tipis were introduced to the UK rental market in 2005. They are used widely for weddings, parties and festivals, and increasingly for smaller scale corporate events.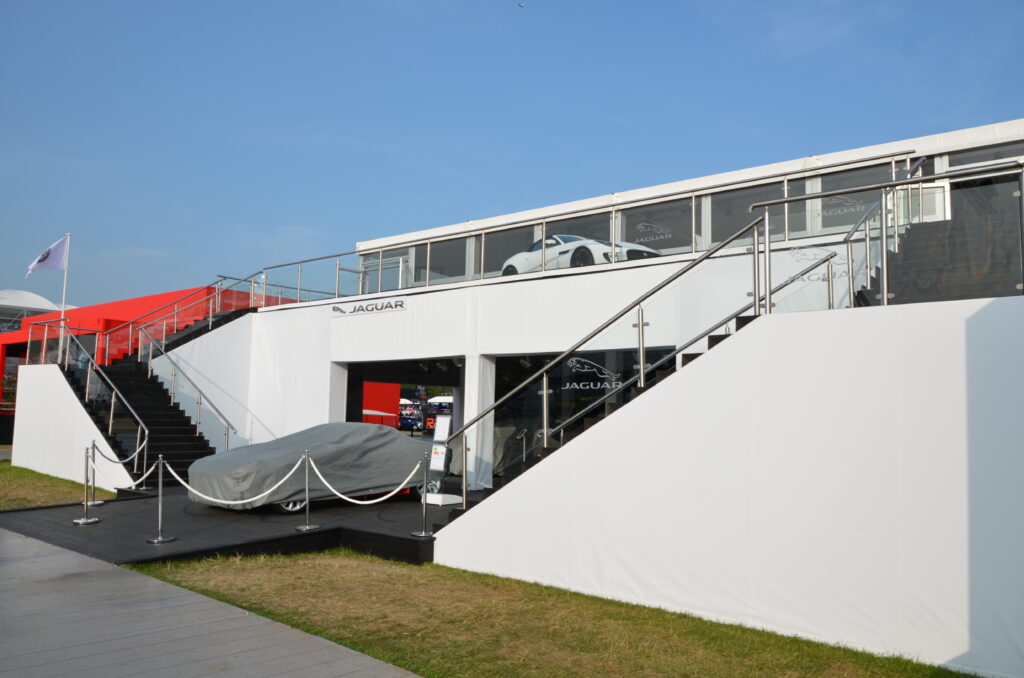 Multi-deck
Multi-deck structures can be either double, triple or quad level structures. The top floor is of a standard clear span aluminium frame design.